Curriculum at YA
Here at Yarborough, we take the latest research to build an outstanding curriculum offer.
We take the best bits and make it our own!
Our teaching and learning is based upon the principles of: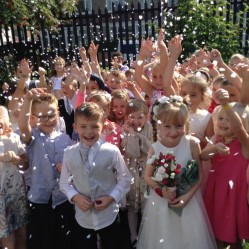 Project Based Learning
Chris Quigley Education
Schema Theory
Threshold Concepts
Retrieval Practice
Cognitive Load Theory
Trauma Informed Practice
We teach through a mixture of Projects, Mini themes and Stand alone lessons. The curriculum is engaging, immersive and purposeful and is explored through Threshold Concepts and Knowledge Categories which are consistent throughout Years 1 - 6. Progression is through Milestone Indicators and the concepts of Basic, Advancing and Deep understanding.
More detail on all of these can be found in this curriculum section