Staff Development
All our training develops our staff to improve the outcomes for our children!
Here at Yarborough we have an extensive programme of Continual Professional Development.
Needs are identified from the School Improvement Plan and bespoke training is then planned and delivered. This is often through our own experts but where necessary outside trainers are used.
National training is also accessed by senior leaders which is then used to create up to date, quality training for our staff.
Please click the link to see each term's training that is offered to all our staff and governors.
Individual CPD is offered according to individual needs which is identified through monitoring and Performance Management.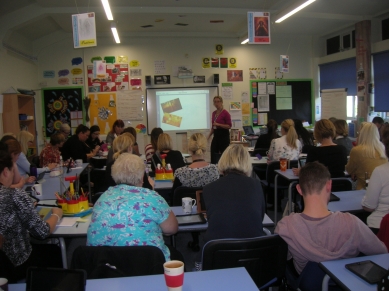 Staff Apple training