Well-Being
At Yarborough Academy, wellbeing is at the heart of all that we do, we call this approach CARE and this means Creating Attachment Relationships in Education. We believe that relationships are central to wellbeing, feeling feelings and healing. Relationships are the magical glue that holds us all together and helps us feel ready to learn.
Our wellbeing includes how we feel, think and behave. It isn't just our emotions but also how our bodies feel and the kinds of thoughts we have about ourselves and others. The way that we approach wellbeing and how everyone in our YA family behaves is called the YA Way, this means we create safety and wellbeing in school to get our brains ready for learning.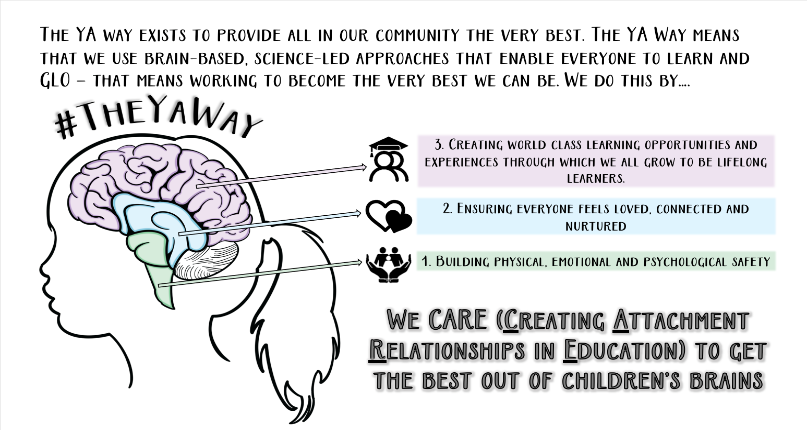 Our approaches to wellbeing are connected to our Behaviour and Relationships Policy (please click here to view) and our Mental Health and Emotional Wellbeing Policy [Link]. We know that behaviour is communication and it is our job to be behaviour detectives to understand what children's behaviour is telling us about their wellbeing needs.
We believe that wellbeing is a whole school and whole family process and our pyramid of CARE outlines our approach to supporting the wellbeing of children and their families. We recognise that health promotion and illness prevention is the best course of action, therefore we prioritise wellbeing promoting activities for all children as part of the school day, ensuring that all children receive support in processing their feelings and learning about their wellbeing. We know that some children will need additional support, some children will receive targeted support based on their wellbeing needs, this might occur in small groups. We also understand that a small number of children will need a package of intensive support and we can offer this in school and in partnership with other agencies who can deliver services to children and families to help them stay safe and well and enjoy life.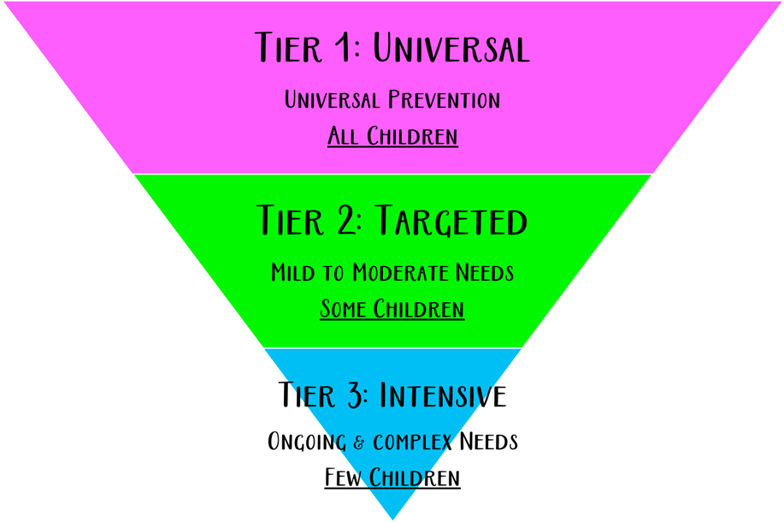 Both our classroom teaching teams and our CARE team offer a range of activities to support wellbeing in school and our everyday interactions through the YA Way are centred in relational and restorative approaches which are evidenced based tools to promote wellbeing.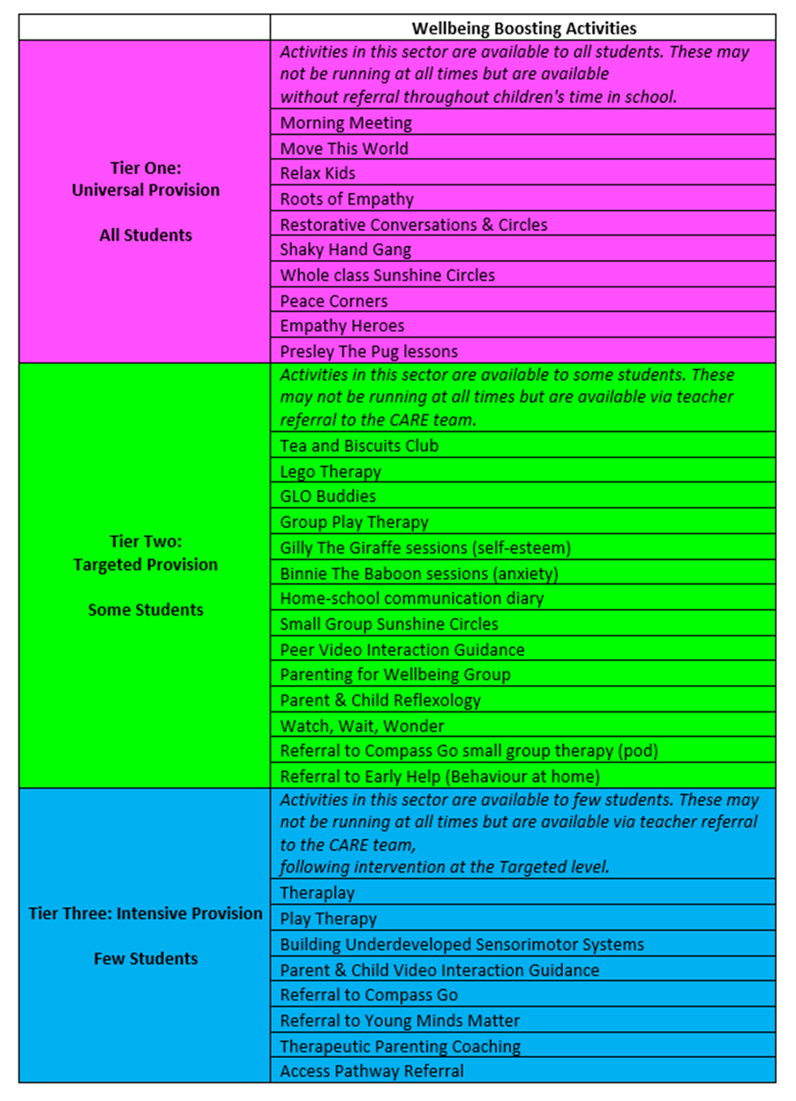 Our school is very proud to have been awarded for our commitment to supporting pupil and staff with their well being.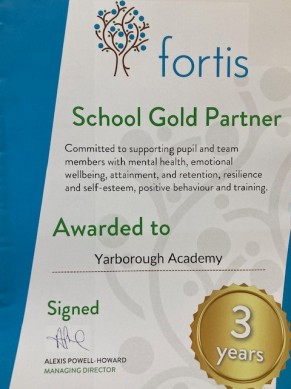 If you'd like more information about your child's or family wellbeing, contact the school office and one of the CARE team will get in touch.